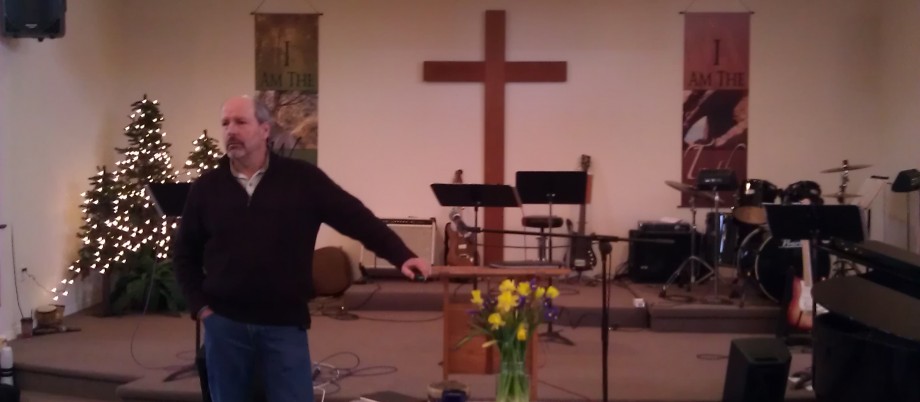 This is where you'll find audio from our weekly teaching time. Be careful - this is powerful stuff!

Don't say we didn't warn ya!
Weekly Teaching Time
Introductory remarks: I'm a guy with questions. I want to know how stuff works. I ask questions . . . I want to understand . . . I want to know 'why' & 'how' & 'what' . . . like, "How did you do it?" and "Why did it work or fail?" "What would you do again or not do again or what would you do differently?" And I want more understanding on all sorts of subjects – pastoring, marriage, parenting, traveling . . . and the list goes on . . .
So today I want to explore, for both of our benefits, what I want from others in my life. It's a great frustration to me to ask some old guy or a pastor a 'how' or 'why' question, only to have them tell me it was all God and they had nothing to do with it. I know that's simply not true! While I have this deep feeling, or awareness, that if it weren't for some miracle of divine intervention, on many occasions, and under many different circumstances, that I wouldn't still be married to Mary Ellen, or still be pastor of Cedar, or have some of my dear friends sticking around in my life, I'm also well aware that it took some deliberate action and practice on my part as well. I've learned that God does not move in my life in a vacuum – i.e. He requires my cooperation and deliberate positive participation to see positive results. So I'll talk a bit about stuff that I look at that's been a game changer for me . . .
1. Those who've gone before .
2. Those who walk with me.
3. Those who push ahead .
Text: Ephesians 5:25-33; Matthew 22-36-40; John 13:34-35
For further study, application and discussion: I challenge you to ask a few questions today – do you want to improve your marriage and other relationships around you? Have you identified those who have left a legacy for you? Are you willing to limit those influencers that did not leave a good trail to follow? Can you do that without malice? Do you have positive traveling companions to help you improve the relationships around you? Do you read and listen to good influencers around you – good authors and speakers? What have you heard the Holy Spirit saying to you today and what are you going to do about it?