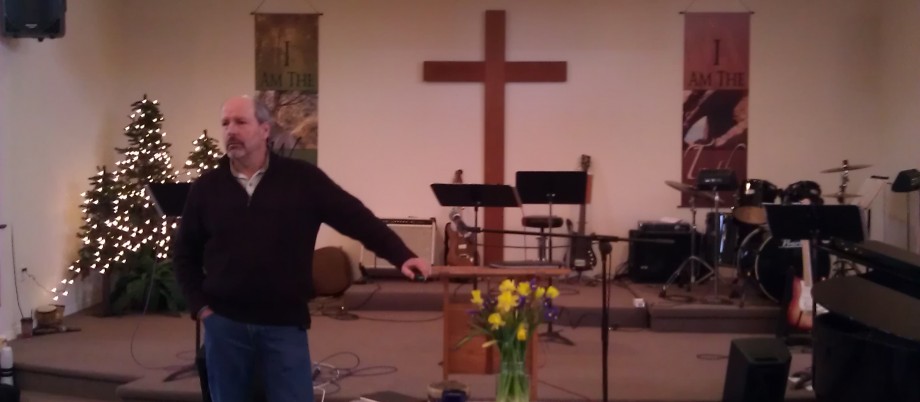 This is where you'll find audio from our weekly teaching time. Be careful - this is powerful stuff!

Don't say we didn't warn ya!
Sermons Online
Introductory remarks
: It's a fifth Sunday, and I'm welcoming our regular guest teacher, Pastor Andy Stanley, back again today, to take on part three of his six-session series, "Guardrails: Avoiding Regrets In Your Life". This week Andy is tackling a ticklish cultural issue that I think we all need to get a better perspective and grip on. I invite you, once again, to open your heart as Andy challenges us to develop some important practical steps to protect ourselves in the area of morality.
To see Andy's message please click

here

.
"When it comes to establishing guardrails, there's one area more than any other where they are needed. Yet, it's the one where we find the most resistance to them. For some reason, we have a hard time facing up to this issue until we finally begin seeing it realistically.
Guardrails are needed in every area of our lives where we experience desire but when it comes to sexual intimacy, we need the strongest and toughest guardrails."
In other areas of life – financially, educationally, professionally, - we can fully recover from jus about any kind of disaster, given enough time. We can eventually even laugh about them."
But sexual disaster is almost impossible to fully recover from. This is where all of us need guardrails."
DISCUSSION STARTER
How would you evaluate our culture's general approach to sexual intimacy? How do you see it influencing the people you know best? How has it influenced you?
DISCUSSION QUESTIONS
1. In your own understanding, why do we especially need guardrails to protect us from sexual immorality? Why is this a strategic area for strengthening our own protections?
2. Without revealing names, what examples can you give of people whose lives have been permanently altered by sexual immorality?
3. Why do you think our culture – and all of us, in general – is often so resistant to the idea of establishing protective barriers in this area?
4. Why exactly can we not expect our culture to become a healthier environment for promoting higher standards of sexual morality?
5. With a biblical perspective in mind, why is it so important to "Flee from sexual immorality" (1 Corinthians 6:18)? Why is this kind of avoidance and escape so strategic and valuable?
6. What exactly does it mean to you to "honor God" with your body (as we're told to do in 1 Corinthians 6:20)?
MILEPOSTS
We need stronger guardrails in the area of sexual intimacy than anywhere else in life, because sexual disaster has permanent consequences.
The Bible is clear about sexual immorality: Flee! (1 Corinthians 6:18). We're to actively shun temptations to sexual immorality.
There are a number of proven guardrails we can establish to help us in this area to honor God with our bodies.
MOVING FORWARD
Think carefully through the specific guardrails suggested by Andy in this session. Whish ones do you need to immediately establish in your life? Which ones do you need to immediately establish in
CHANGING YOUR MIND
Allow this biblical instruction to be a powerful motivation for you
to "flee from sexual immorality" (1 Corinthians 6:18)
Do you not know that your bodies are temples of the Holy Spirit,
Who is in you, whom you have received from God?
You are not your own; you were bought at a price.
Therefore honor God with our bodies.
1 Corinthians 6:19-20
So what? What have you heard the Holy Spirit saying to you today, and what are you going to do about it?