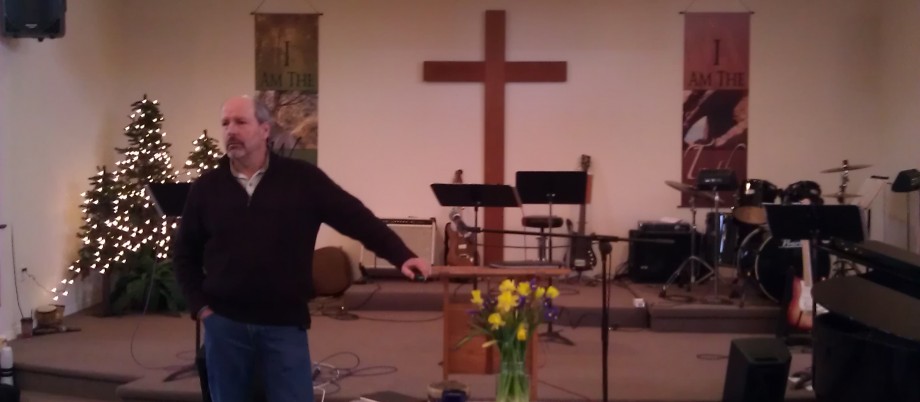 This is where you'll find audio from our weekly teaching time. Be careful - this is powerful stuff!

Don't say we didn't warn ya!
Sermons Online
Introductory remarks: The overall theme I see in Ephesians is the impact of our faith in community – or, how my personal life of faith effects, impacts, interacts, merges with you as you live out your personal life of faith, and how that is the commonality of our community – i.e. I'm part of your life and you're part of mine and we're learning to find the beauty in our connections. So as we wander along, I have some thoughts for you, my flock-mates. And my belief is that as we individually get a grip on this stuff, we'll not only be personally stronger, but we'll be better together than we were before.

My hope is that, as we study what amounts to doctrinal teaching, we'll not just take in more information and feel good about having good doctrine, but that we'll make it our life-style of faith, far beyond just believing what we think is a good faith structure and doctrinal position . . .

1. Through His blood we find redemption. V. 7

2. From His riches we receive forgiveness. V. 7 & 8

3. Through His vision we gain knowledge. V. 8 & 9

4. In His kindness we are given insight. V. 9 & 10

5. In Him I have predetermined inheritance. V. 11 & 12

Text: Ephesians 1:7-12

For further study, application and discussion: What have you heard the Holy Spirit saying to you today and what are you going to do about it?