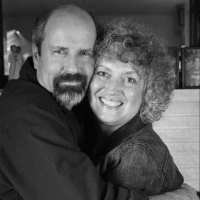 St. Valentine's Day
by DP - The Hopeless Romantic | February 14, 2014
It's Valentine's Day! A politically incorrect, exclusive, narrow holiday that celebrate lovers! I'm pretty narrow on the subject myself, and I wanna throw out a challenge to all you married folks - I challenge you to take advantage of one of our biggest holidays, when we do spend money and party, and quit griping about the commercialization of love, and just get on with letting your Love - that one who captured your heart - know just how much you are committed to loving them!

If you wanna celebrate on the cheap, make a card, buy one little flower, find one piece of chocolate, and get your lips wrapped around those three little words: "I Love You!" When we love someone, we're sharing God's heart with another person. God is love, and love is the one thing He's commissioned us to do, so it's our good fortune that on this one day it's officially so easy to express our love to the object of our affections! Git er done! Say it! "I Love You!" (Did that hurt?)

In the words of Billy Vera, I'm a "Hopeless Romantic"! I'm also a poet . . . sometimes . . . so I've been writing some poetry for Mary, and I'm making my own cards, with the help of PowerPoint and a color printer, so I'm having fun! She's not taking me out to dinner, so I'm gonna cook it up, and we're gonna celebrate. Yes, I broke down and bought a flower for her . . . two, actually . . . since she doesn't like wine, I don't have to share, but I did buy her a flower . . . did I mention that I actually bought her a flower?

Get on with it, and enjoy! Happy Valentine's day to all of you.