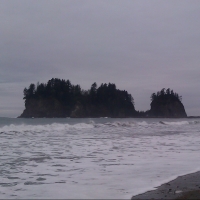 Pastor'sLog-150611-01
by dp | June 11, 2015

Devo reading for yesterday included
Psalms 40:1-4 -- To the chief Musician, A Psalm of David.
As I patiently waited on the Lord, He turned toward me, listening carefully to my cry for help.
2 He raised me out of a horrible pit of slimy mud, set my feet upon a high rock, and ordered my steps.
3 He also put a new song of praise to our God in my mouth, such that many shall see, and fear, and put trust in the Lord.

Patiently waiting on the Lord . . . for the Lord . . . with the Lord, is one of my most arduous tasks. No, it's not that I don't trust Him, because I really do trust God, but knowing that God is in control and trusting that He will make stuff work out to both His benefit and to my benefit, and trusting and knowing that He is faithfully working in other people – both those that I know and love, and those that I know and am leery of, and those that are total strangers to me and whom I will never know – is rooted in my soul. But I just want Him to work stuff out and let me see the good ending and how everything works out and is such a benefit, and even how He makes some folks pay appropriately . . . sooner! I don't like waiting! Sure I understand that His timing is best, but I don't want to have to wait on it! I want that mysterious and perfect timing to blast along a little faster.

But waiting . . . to confess with the warrior/shepherd/lover/song-writer/song-singer king of Israel that I waited patiently on the Lord, is a joy to my soul that I sometimes can claim, but all too often . . . not so much.

And then, waiting patiently . . . when I do it, and even when I don't pull it off all that well, He still turns toward me, and listens so carefully to my distressed voice as I cry out to Him, and He has delivered me from the slime and scum of a dark pit, and He raises me safely out to higher, solid ground, and He gives me good counsel and direction to guide my foot steps, and I find that I can sing, and those songs are so honoring to Him, and others are inspired to see what God has done and is doing, and their hearts are moved to put trust in the Lord too.

I'm gonna try waiting . . . patiently . . . some more . . .